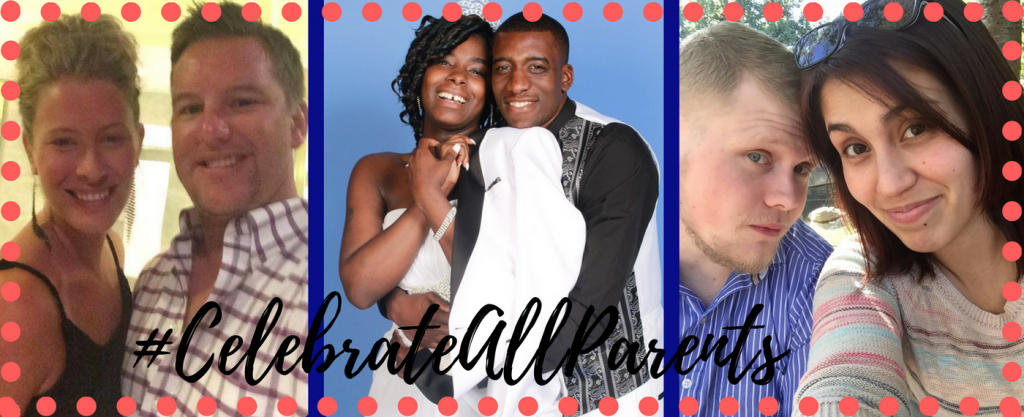 For those who have suffered a pregnancy loss, Mother's Day and Father's Day can be difficult times of the year.
For the 2nd year, Through the Heart is using these holidays – and all days in between – to educate, support, and celebrate ALL parents.
What is the Celebrate All Parents campaign?
The aim of this campaign is to raise funds for education & support programs to ensure that all parents, not just those who take home a child, are given the resources they need.
Through the Heart has made a commitment to partner with 100 new hospitals, doctors, social workers, counselors, and other medical professionals by the end of 2018 so that our educational materials can be distributed to patients. They will provide an immediate, tangible resource for grieving parents and a frame of reference for what they are about to experience. Unfortunately, a pregnancy loss does not end with the removal of the baby from the womb – it often leads to prolonged periods of anguish, depression, anger, and isolation. Because of the lack of resources, many parents desperately turn to searching the internet for some explanation and someone who understands their pain. Having our materials on hand means that information will be right in their hands the minute they learn the news. It will encourage more open, honest conversation between patients and their healthcare providers, something that, according to both parties, is currently lacking following a pregnancy loss.
The Comfort Kit program, which has now reached more than 1,400 people nationwide, will continue to be a focus to ensure that grieving parents know they are not alone.
"I lost my first pregnancy and baby a week ago.  Your wonderful kit arrived on my birthday.  It was such a nice gift and both my husband and I have been enjoying the treats.  I can't thank you enough for your thoughtful efforts to help families at such a delicate and confusing time!" -Denise T.
How can I join the campaign?   
Through the Heart has a goal of raising $2,000 during this campaign, which begins on Sunday, May 14 (Mother's Day) and ends on Sunday, June 18 (Father's Day).
Join the campaign by making a donation and helping us reach this goal!
We also hope to have 25 items purchased from our Amazon Comfort Kit Wish List to help with ongoing needs associated with the program.
Please share the campaign to help spread the message that ALL parents should be recognized, helped, and celebrated! Join us on social media by using #CelebrateAllParents and tagging us on Facebook or Twitter.
Thank you for joining us in making sure that all parents receive the resources and support they need following a loss! Together we can make a difference and ensure that we celebrate all parents!