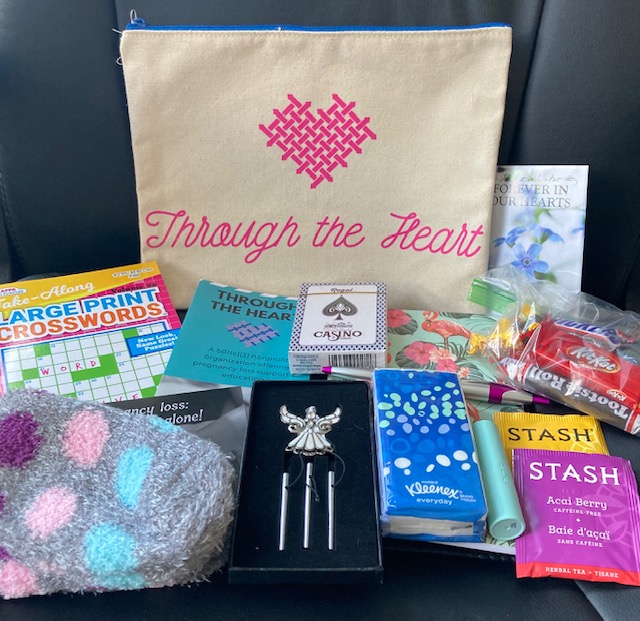 Through the Heart provides Comfort Kits free of charge to individuals, couples and families who have recently suffered a pregnancy loss. Each kit comes full of items to pamper you including:
♥ Journal and TTH pen
♥ Crossword puzzle book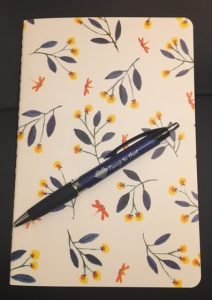 ♥ Deck of playing cards
♥ Forget Me Not seed packet
♥ Fuzzy socks
♥ Lip balm
♥ Angel wind chime
♥ Candy, 2 tea bags & a package of tissues
Information about our organization and a handwritten note from our co-founder are also included to add a personal touch.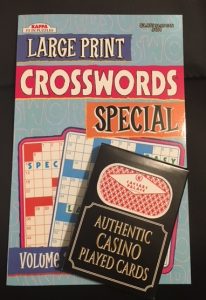 While nothing can take away the pain of a loss, it is our hope that this kit will provide some distraction during a difficult time and provide resources to begin healing.
But the support does not stop there!
We know that pregnancy loss is an ongoing process and we want to ensure that you have the resources you need long-term. In addition to the initial kit, each recipient also receives 2 notecards: one to check in at 3 months post-loss and one at the one-year anniversary.
Since the program began in November 2013, we have mailed more than 3,000 kits to grieving parents across the country! Our kits have provided comfort in all 50 states and DC.
→ Request a kit for yourself or someone you know who has recently suffered a loss
→ We cannot offer this program without the support of our generous donors! Help keep this program running and free of charge by sponsoring a Comfort Kit today.
→ Were you the recipient of a Comfort Kit? Please take a few moments to provide feedback about the program.
---
Here's what Comfort Kit recipients are saying about the program!
"The fact that someone decided to reach out and try to send comfort my way has me in tears" – JaKeia M.
"Today was a difficult day and the Comfort Kit made it a little brighter" -Sarah K.
"Received my care package yesterday and just wanted you to know that what you are doing is truly a blessing" – Natasha K.
"I just wanna send a big thank you and a big hug. I received my box last month on the day of my baby's funeral, it came at the perfect time" -Tiffany T.
"It warmed my heart with the sweet message and support of the loss I have been going through. It means a lot to me to know I'm not alone" -Dawn S.