One of the books I am currently reading is Bittersweet, by Susan Cain. She posits that suffering, loss, and pain are not feelings simply to be medicated or avoided but instead to be processed and absorbed. Bittersweet is the embrace of sadness and the longing for beauty, for something beyond our existence. Holding together these seemingly disparate experiences, Cain believes is the pathway to "creativity, transcendence, and love." Bittersweet, she says, can draw us together in the shared experience of longing for the transcendent.
For me, a manifestation of bittersweet is resiliency. Resiliency is getting out of bed each day after a pregnancy loss; it's doing all your daily activities when you would rather crawl under the covers.
Resilient and bittersweet people recognize the pain in others and look for ways to help. Somehow, helping others eases our pain and almost gives a purpose to it. It gives us a sense of community. I believe this is why so many volunteer for organizations or causes that have impacted them or someone close to them.
Thank goodness, we do not need to suffer alone with pregnancy or infant loss. We can share our experiences, and this sharing brings comfort not only to us but to others. We can take action by volunteering with organizations such as Through the Heart.
As we recognize Pregnancy and Infant Loss Month, let's remember our babies lost too soon, families dealing with this loss, and those who work tirelessly to support those grieving.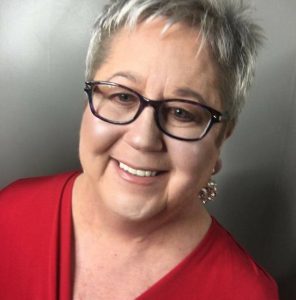 Deborah experienced the loss of her grandson, Liam, in January of 2019. She has two grown children, both adopted, and two grandchildren. Deborah lives with her husband, Keith, and dog, Kovu. Now that she is retired Deborah volunteers with several heart-health focused organizations. She is the author of the book "A Journey of the Heart: Learning to Thrive, Not Just Survive, With Congenital Heart Disease.