It hit me like a ton of bricks. Three years. Three years ago this month since my beautiful grandson was a stillbirth. The memory of that day came back vividly; like I was living it all over again.
I remember hearing the phone ring in the morning and noticed that it was from my son. I thought that was weird since he rarely calls. I answered and all I heard were tears and commotion. "We lost the baby," he sobbed. My heart sank and I felt numb. I didn't know what I could do, but I knew they would need all the love and support we could give.
I offered help making the arrangements, since I unfortunately had experience with this having recently buried my mom. My husband and I went with them to the funeral parlor where we met outside the parking lot for a long, tearful embrace. Words failed me.
When I looked at little Liam in the reposing room my heart just broke. He was so very tiny and was dwarfed by the teddy bear lovingly placed next to him. He would never get the chance to play with his older sister or be a big brother. He would never play sports, go to a prom, or graduate from college.
I am in awe of the strength my son and his wife showed during this time. Thank goodness they have a solid marriage and helped each other through their pain. We were overjoyed when they were blessed with a rainbow baby boy the next year.
Thank goodness for organizations like Through the Heart to shower support and love to grieving parents and their families. I was blessed to hear about them through a friend who had lost a child. I also came to know about Angel Gowns, a volunteer organization that creates gowns from donated wedding gowns for little angels. I was honored to donate my gown and my mother's gown.
A lot has happened these past three  years. I have delighted in seeing my granddaughter and grandson grow. But I still, however, hold Liam in a special place in my heart.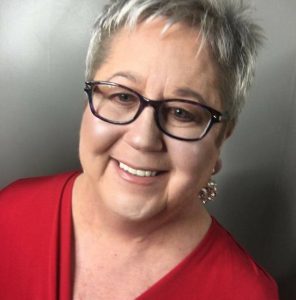 Deborah experienced the loss of her grandson, Liam, in January of 2019. She has two grown children, both adopted, and two grandchildren. Deborah lives with her husband, Keith, and dog, Kovu. Now that she is retired Deborah volunteers with several heart-health focused organizations. She is the author of the book "A Journey of the Heart: Learning to Thrive, Not Just Survive, With Congenital Heart Disease.