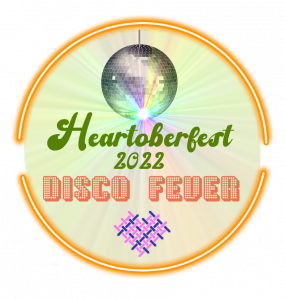 Save the date! Join us for Heartoberfest and our 9th Annual Online Auction Oct. 6-9, 2022!
We're bringing you 4 days full of FUN as we get down with Disco Fever during this year's fest! Events are listed below with more to come as we get closer to the date.
9th Annual Online Auction – Thurs, Oct. 6 -Sun, Oct. 9
Disco Dinner & Dancing – Friday, Oct. 7
Money raised from Heartoberfest will go toward Through the Heart's programming, including Comfort Kits and printed educational materials. Your support will allow us to help grieving parents here in the Annapolis area and across the country!
Interested in becoming an event sponsor? See below for additional information!
---
Dear Community Partners,
Through the Heart invites you to join our 9th annual Heartoberfest as an event sponsor. Our theme this year is Disco Fever and the event, which will be held Oct. 6-9, 2022, will be highlighted by our annual online auction and a dinner disco party. We are raising funds to support existing pregnancy loss programs, including Comfort Kits, educational materials, and online resources.
Every year we help thousands of parents who are going through one of the worst moments of their lives but we can't do it alone.
Heartoberfest provides you an opportunity to promote your company while supporting women, couples, and families experiencing pregnancy loss. You will reach a local and national audience, including:
2,200+ people on our email list
3,300+ people following us on Facebook, Twitter, and Instagram
3,500+ people receiving a postcard mailer
Plus countless people visiting our website and the online auction.
Through the Heart has become not just a shoulder to cry on, but a leading voice in the pregnancy loss community, contributing to publications such as Parents Magazine and appearing on television shows including Good Morning Washington.
Please complete the online registration form to secure your sponsorship.  Thank you in advance for your consideration & your dedication to helping so many grieving parents and families!
With gratitude,
Karen Kelly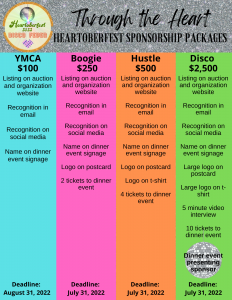 A huge thank you to this year's sponsors!

American Legion Post 226