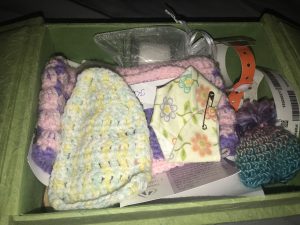 On Wednesday, February 6, 2019 at 11:14 am I delivered my beautiful baby girl Karleigh. I was 16 weeks 4 days and she was healthy as ever. I did everything right with my pregnancy. I am still trying to understand how this could all happen to me.
On November 12,2018 when I took the pregnancy test my husband and I were super excited. We had been trying since our last miscarriage 2 years ago. I am very devastated because she was supposed to be my rainbow baby. I have a son who is 4 and he was really excited for his little sister. Trying to explain this to him has been so hard.
It is still fresh to me but with each day passing I know she is with me some way some how. I just wanted to share my story because this one really knocked me down. It was unexpected and I wasn't due until July 20, 2019.
-LaKeisha H.
Washington, DC
Published 2/28/19