"In times of grief many have turned to creating visual memorials to remember, record, and immortalize someone who has died." Cathy Malchiodi, Art Therapy: Journal of the American Art Therapy Association.

Many parents who have lost a child through miscarriage know that there is no opportunity to say good-bye to their child through a typical funeral service as in one that might normally be held for the death of a full term baby, child, or adult. There is no casket to lay the baby in and to put mementos in. There is no cemetery plot or gravestone in order to place flowers, pray, and grieve. In making a memory box, this will give you, the grieving parent, a chance to create a memorial to that precious child that you lost too soon.
Creating a memory box can be a very healing experience. I encourage you to take your time with this project because as you select objects to place on and in the box, it will inevitably evoke an emotional response. Be kind to yourself and allow yourself to grieve. The process alone of selecting items such as pictures, symbols, and mementos for the memory box is in itself a healing process. When you have completed the box, you will have created a very special memorial to your lost child. You can keep it in a safe place for only your eyes to see and open it when you wish to or you can keep it in a place where you can share it with family and friends. For this box, I chose to memorialize the five in-vitro embryos that I miscarried 26 years ago.
Let's begin!

Items you will need:
An empty box with a lid of some kind. It can be a used box such as a sturdy shoebox, an old cigar box (clamshell box), or a used gift box. It can be round, square, or another shape and out of cardboard or wood. If you choose to purchase a new box, you can find a variety of selections at Hobby Lobby, Michaels, Jo-Ann Fabrics, or any area craft supply store near you. All supplies listed below can also be found at these same stores.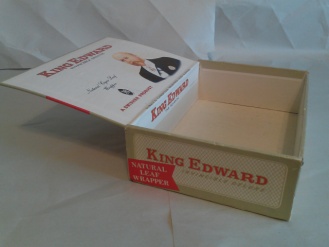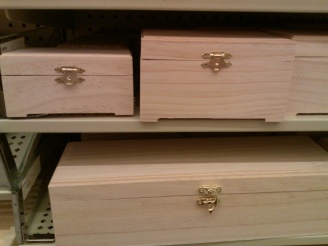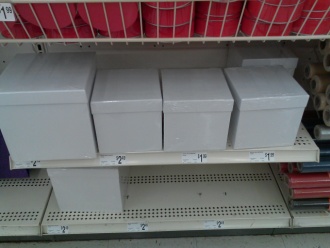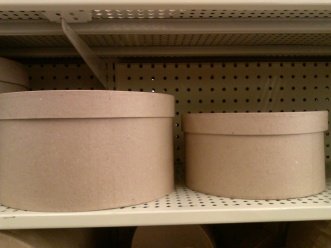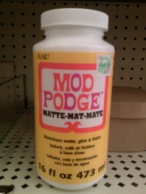 In addition to the box, you will also need:
Mod Podge glue (matte or glossy for paper, foil, and cloth items), a hot glue gun for embellishments other than paper, medium paint brush, cup for water, magazine or card images, words and phrases, colored tissue paper or Japanese rice/mulberry paper (If you can locate it near you, if not it can be ordered online through Dick Blick Art Supply), miscellaneous decorative papers, and a quiet place to concentrate and to leave your box for several hours at a time to dry.
Materials to decorate inside and outside such as:
Decorative cloth, ribbon, beads, shells, colored foil, stickers, paint, glitter, dried flowers, metallic thread, embellishments such as charms, Sculpey clay, any symbolic items, or anything else you can think of!