Pregnancy & Infant Loss Remembrance Day is observed annually on October 15 to honor the memory of children who have passed and to bring awareness to the issue of pregnancy loss.
At Through the Heart, we view this day as an opportunity to educate about pregnancy loss but also to provide peace and comfort for those who have experienced a loss and remember the children who where taken from us too soon. We ask you to join us in the following ways:
1. Share this image on Facebook, Twitter, Instagram, blogs, email, or any other communication medium to help speak out about pregnancy loss:

2. Join us in lighting a candle at 7pm local time on Friday, October 15, and leave it burning for at least one hour. The wave of light is an international event where the result is a continuous chain of light spanning the globe for a 24 hour period in honor and remembrance of the children who die during pregnancy or shortly after birth
3. Join the conversation by using #pregnancyloss #waveoflight and #TTHremembers
4. Share a photo of your candle with us on Twitter, our Facebook page or via email
**Thank you to everyone who shared a photo of their candle during last year's wave of light! We remember with you now and always**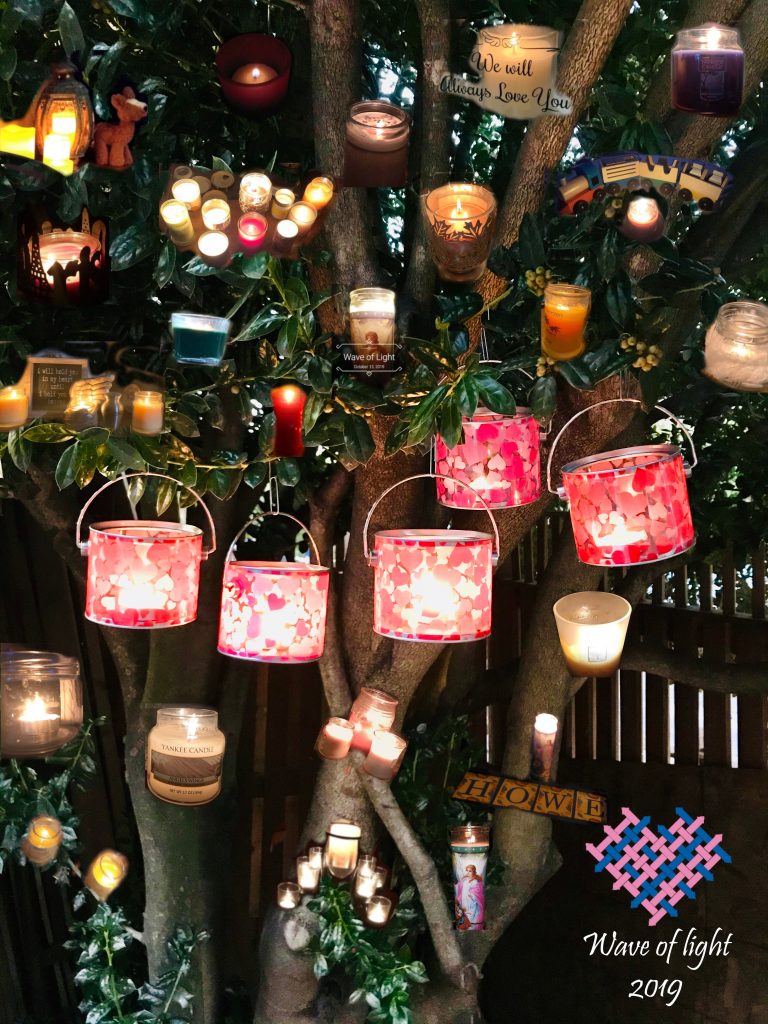 Thank you for speaking out & breaking the silence about pregnancy loss!