I never planned to review A Million Junes by Emily Henry for Through the Heart, but I found the reflections on loss and grief thought provoking and compelling. It is a phenomenal story of love, loss and intrigue woven with magical realism.
A Million Junes follows June O'Donnell and Saul Angert, the children of two families cleaved by a blood feud that stretches back four generations and is inextricably connected by a curse that plagues both clans. It is told in alternating scenes of reality and dream-like flashbacks experienced by June and Saul which are led by ghost-hosts. Saul is mourning the loss of his young sister many years ago and June is mourning the more recent loss of her dad.
June has several interesting observations on how people respond to someone's loss. She notes that "when people find out you've lost someone, they get uncomfortable and embarrassed and pitying and weird. When people pity you, it's like they honestly don't realize the exact same thing's coming for them. And then I feel embarrassed and uncomfortable and have to pity them, because, like, do you not realize it's always someone's turn."
To me, this spoke to the yin and yang of life. We will all experience good days and bad days in our lives. As Ecclesiastes 3:2-8 reminds us, there is a time to live and a time to die. How we honor our lives and the lives of those we have lost is the challenge. As June also says, "pain comes for us all. It's almost a relief. Because if all of us are going to someday lose the people we love most, or be lost by them, what is there to do but live?" I think that trying to live fully after a loss is the best way to honor that person.
I have the greatest admiration and respect for those who have turned their loss into advocacy and support. I think of the parents who advocate for gun control after a mass shooting at their child's school or those advocating for pediatric cancer research after the death of the child from cancer. Through the Heart is such a wonderful and meaningful example of how we can turn our loss into something life affirming and life changing.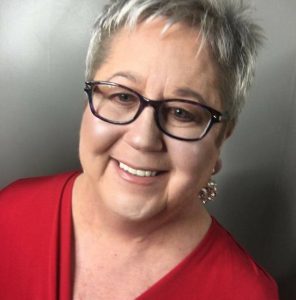 Deborah experienced the loss of her grandson, Liam, in January of 2019. She has two grown children, both adopted, and two grandchildren. Deborah lives with her husband, Keith, and dog, Kovu. Now that she is retired Deborah volunteers with several heart-health focused organizations. She is the author of the book "A Journey of the Heart: Learning to Thrive, Not Just Survive, With Congenital Heart Disease.