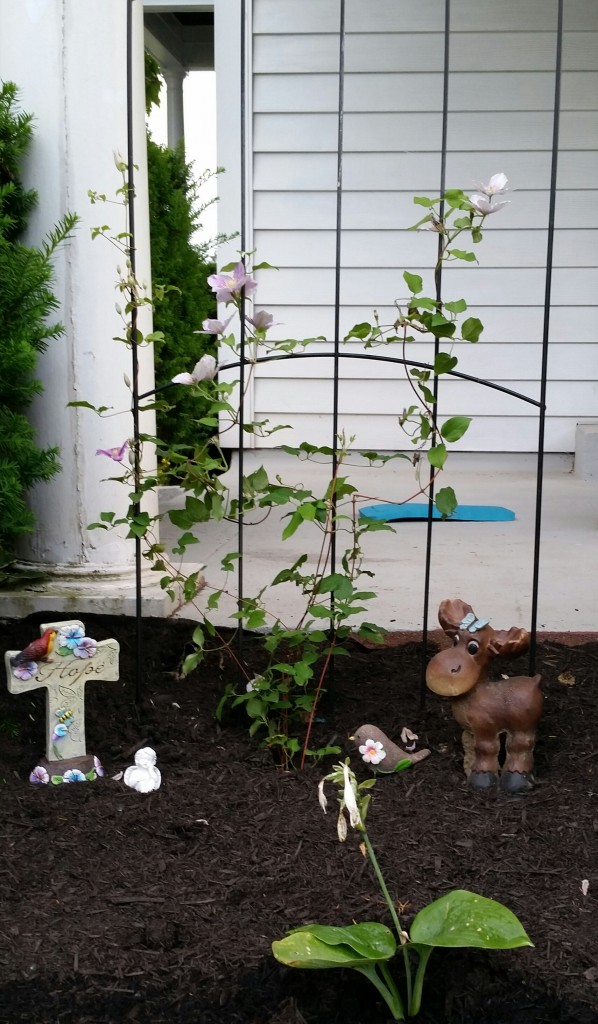 When I was young, I always dreamed of the day I would become a mother.  I've always said that that is what I was put on this earth to do.
My husband and I married in 2011, and I agreed to wait a few years before starting a family.  In February 2015 (at 34 years old), I found out I was expecting and completely freaked out! But after the shock wore off, we called our immediate family and filled them in.  I always felt something was off, but the OB refused to see me.  Luckily I found a wonderful office that booked an appointment the next day and we got to see a heartbeat on the ultrasound at 7 weeks.  I was having other issues (heavy cramping, etc), but they assured me everything was normal.    That would be the only time we would see him with a steady heartbeat, and at 10 weeks (April 2015), a D&C was done.
I cried every day for weeks and my husband did his best to console me.  After a few months, I decided I felt well enough to try again and became pregnant a second time in October 2015.  We kept this information to ourselves, even though I did not experience any concerning issues with this pregnancy other than extreme morning sickness.  The OB wanted to wait for an ultrasound until she could be sure she would see something, so at 8 weeks, we went to the hospital for our first ultrasound.
I realized something was wrong when the technician spent a lot of time just looking and not saying much.  She finally said the words I was dreading – she didn't see a baby.  I cried the whole drive home;  I knew it was over.  Another ultrasound a week later confirmed it and two days later (a few weeks before Christmas) another D&C was performed.  (I originally opted to try and induce the miscarriage with medication, but unfortunately this method was not effective).
This loss proved to be my breaking point.  Six months later I am being treated for postpartum depression and attend counseling every few weeks.  I've also gained weight from "eating my feelings" as I like to say, but am feeling better every day.  We've planted a vining flower in the garden and I decorate the area with figures that help me feel at peace.
I've realized that I can learn from this devastating loss in a number of ways.  My marriage is much stronger and I live more in the moment.  I still have anxiety while waiting for a positive pregnancy test (but I'm working on that!).  While it's still hard for me to see pregnancy announcements, or babies in general, I know my time will come no matter what I need to do.  I have a wonderful husband and the best OB and friends that will listen whenever and wherever I need.  And I can still see my lost boys in my dreams and know they are well taken care of.
-Tammy
Ohio
Published 6/28/16