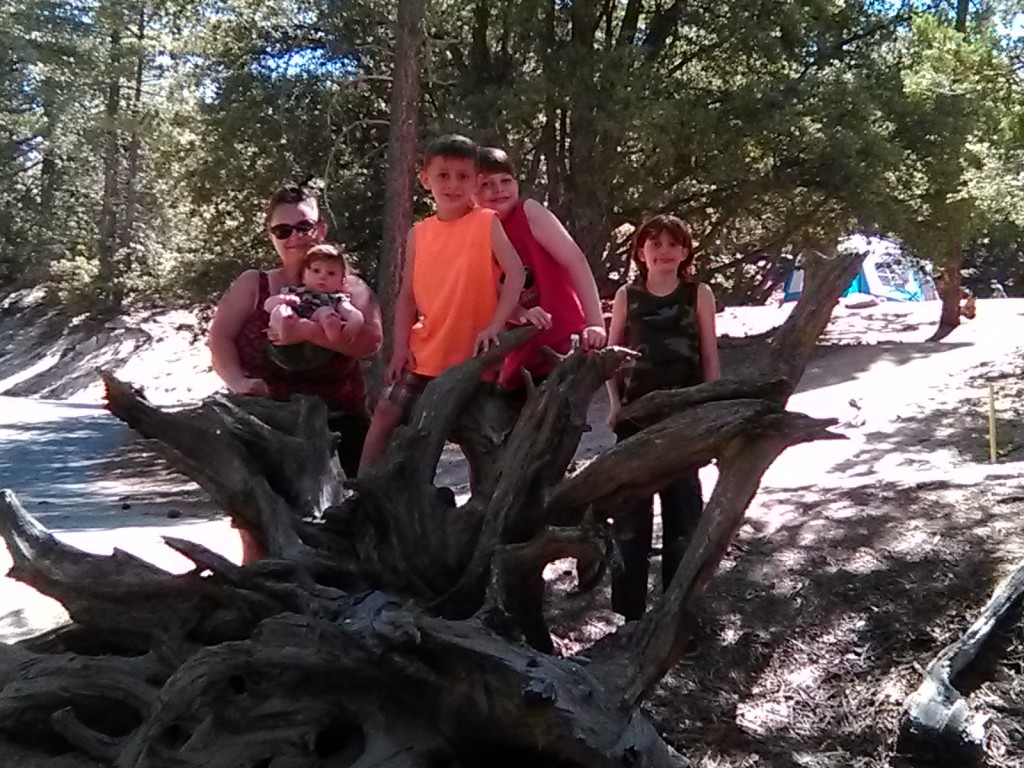 In March of 2013 I found out I was unexpectedly pregnant. I was so excited I couldn't wait to share the news with my three older sons. It was an amazing pregnancy. I had morning sickness, food cravings, everything a normal pregnancy has. Every check up went great. The day of my ultrasound I screamed – I was having a baby girl! She was amazing to see. But the lady who did the ultrasound said they must have gotten my dates wrong because my daughter was measuring 18 weeks instead of 20. I figured no big deal. My doctor will let me know if she's concerned.
Well my doctor decided to leave the big practice to open her own at about this time which put me in a loophole. I was unable to be seen again until 28 weeks. I went in for a normal check up to find my daughter no longer had a heartbeat. I was alone with my three year old as I was freaking out trying to call my family to get support but my phone had no service in their offices. I kept trying and this new doctor kept insisting I lay back so she could check me again.
They say it happened within a few days prior and I could just go home and wait. But then they decided I was too far along and was given no choice but to be sent to Planned Parenthood for a D&C. This doctor sucked big time. I wasn't going there nor was I going to do that to my baby. I needed to see her. I needed to do this one thing for her. I just couldn't.
I was transferred to another hospital where I was induced. As I arrived I was placed in a room alone and told to change and as I went into the bathroom I couldn't stop shaking and praying God don't let it be true. You can make miracles happen, bring her back, make her heart beat. I was placed in bed given meds and left alone. My family came and went but nights were with myself and a daughter who was no longer living inside of me.
Two days later my daughter Isabella Faith was born with my family by my side. My mom said how perfect she is but in my grief all I could think is no she's not, she's dead. I lost my heart that day. My angel was born. As I was wheeled out of the hospital with my box of my daughter, I was wheeled out with a new mommy holding her baby. I lost it. I couldn't understand how she was leaving with her baby and I had a box. My mind couldn't wrap around even why. I was so tired it made no sense I knew I had her but I didn't "have" her.
I returned home alone because my husband had left not being able to handle it for awhile. He returned to us four months later but that's another story. I was dropped off with my three older boys  to an empty house, a box, and a room full of my baby girl. It was the hardest time of my life. Even though my family is in town I was left alone. A call or text came in a few times but that's all. I had to help my boys grieve a baby sister they will never know and explain to a 10, 6, and 3 year old why this happened.
She is everything and I grieve even today. We have since found out there is a genetic issue in my family. Her cord failed to develop right. As she grew she no longer got enough to survive. Every year on her birthday we remember. We have a cake and write messages to her that we send to heaven on balloons. She will be three this year. My angel Isabella.
-Wendy S.
California
Published 10/4/16