For this self-expression, I was looking at books about grief. The holiday season can be difficult for those who have experienced loss, whether it be recent or many years ago. One book in particular struck me. In Grief is Love, author Marisa Renee Lee shares her grief journey as someone who lost her mom and suffered a miscarriage. She speaks of the importance of honoring your loss by not plowing through your grief. Living with loss doesn't mean ignoring it  but acknowledging it and allowing grief to move through you in order to be whole. It means honoring what you can and can't deal with. Lee elegantly offers wisdom about what it means to authentically and defiantly claim space for these complicated feelings and emotions, which will ebb and flow throughout our lives, without shame. Grief, like love, cannot be contained and writing or speaking of it lessens its power.
Lee writes of the importance of self-care, which can take many forms. It can be something tangible, like going away for a weekend to be with your thoughts. It can also be valuing yourself and giving yourself the space you need to heal and allowing yourself access to all the things that healing requires.
I think women often don't give themselves the time and space to grieve. We often have families and other children to care for and a host of other responsibilities. And for women dealing with medical issues after a miscarriage, this grieving process is even more difficult.
Lee's thoughts are poignantly explored in the fiction book What Alice Forgot by Liane Moriarty. The main character, Alice, forgets the past 10 years of her life after a fall at the gym. She does not remember her three children or the fact that she and her husband are separated. Her sister, Elizabeth, struggles with fertility issues and has had several miscarriages. She struggles with the concept of still having hope about having a child. However, she recognizes that she cannot be around child-centered events, such as birthday parties, since they are a painful reminder of what she has been through. I think she shows great clarity and strength in recognizing this about herself and not feeling obliged to attend such functions.
Lee's book is a reminder to approach our grief with honesty, grace, and self-love.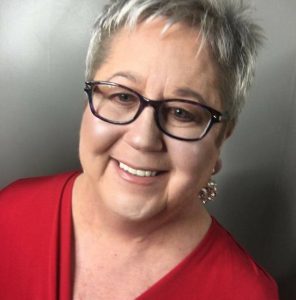 Deborah experienced the loss of her grandson, Liam, in January of 2019. She has two grown children, both adopted, and two grandchildren. Deborah lives with her husband, Keith, and dog, Kovu. Now that she is retired Deborah volunteers with several heart-health focused organizations. She is the author of the book "A Journey of the Heart: Learning to Thrive, Not Just Survive, With Congenital Heart Disease.