"Just as every grief narrative is a reckoning with loss, every love story is a chronicle of finding," writes Kathryn Schulz in her eloquent memoir, Lost & Found. "And so, much as my father's death made me wonder about the relationship between large losses and smaller ones, falling for someone made me think about what finding love has in common with the broader act of finding anything at all."
The premise of this book is deceptively simple. The acts of losing and finding often seem so unremarkable in everyday life that we rarely pause to think about their significance unless it comes to losing and finding people. These experiences are among the most profound of our lives and go to the heart of what it means to be human.
I read this book as part of a memoirs book club, and it really made me stop and reflect on the concept of loss. We have experienced or someone close to us has experienced the loss of a baby. We use the same word "loss" to describe missing things that can be found and changes in our lives (loss of mobility, loss of hair, etc.) that often can't be found. We also use the word "loss" to describe things we might not want to find, such as weight.
I also found the juxtaposition of loss and found to be interesting. The two can and often do coexist. This often impacts our grieving process—we may mourn the loss of our child but still have others requiring us to be present. We often feel we should not be happy in our time of grieving, but our joy does not negate our grief. We should not feel guilty in finding joy after a loss—it helps us appreciate our humanity and the gift of life.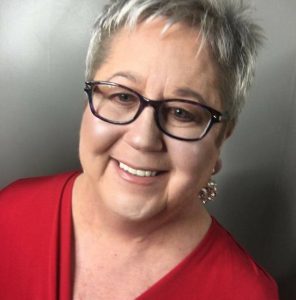 Deborah experienced the loss of her grandson, Liam, in January of 2019. She has two grown children, both adopted, and two grandchildren. Deborah lives with her husband, Keith, and dog, Kovu. Now that she is retired Deborah volunteers with several heart-health focused organizations. She is the author of the book "A Journey of the Heart: Learning to Thrive, Not Just Survive, With Congenital Heart Disease.